Contact Us ▼

Let your students shine
with Epson Education
Projectors
Epson projectors are designed to make any learning environment as inspiring as possible. Bring a whole new experience to the classroom with big-screen projection and interactivity – something your class will never forget. Designed to be flexible and fit in a variety of spaces and work in daylight, our Education Projectors are always ready to help you build a brighter future.
See how our Education Projectors help students shine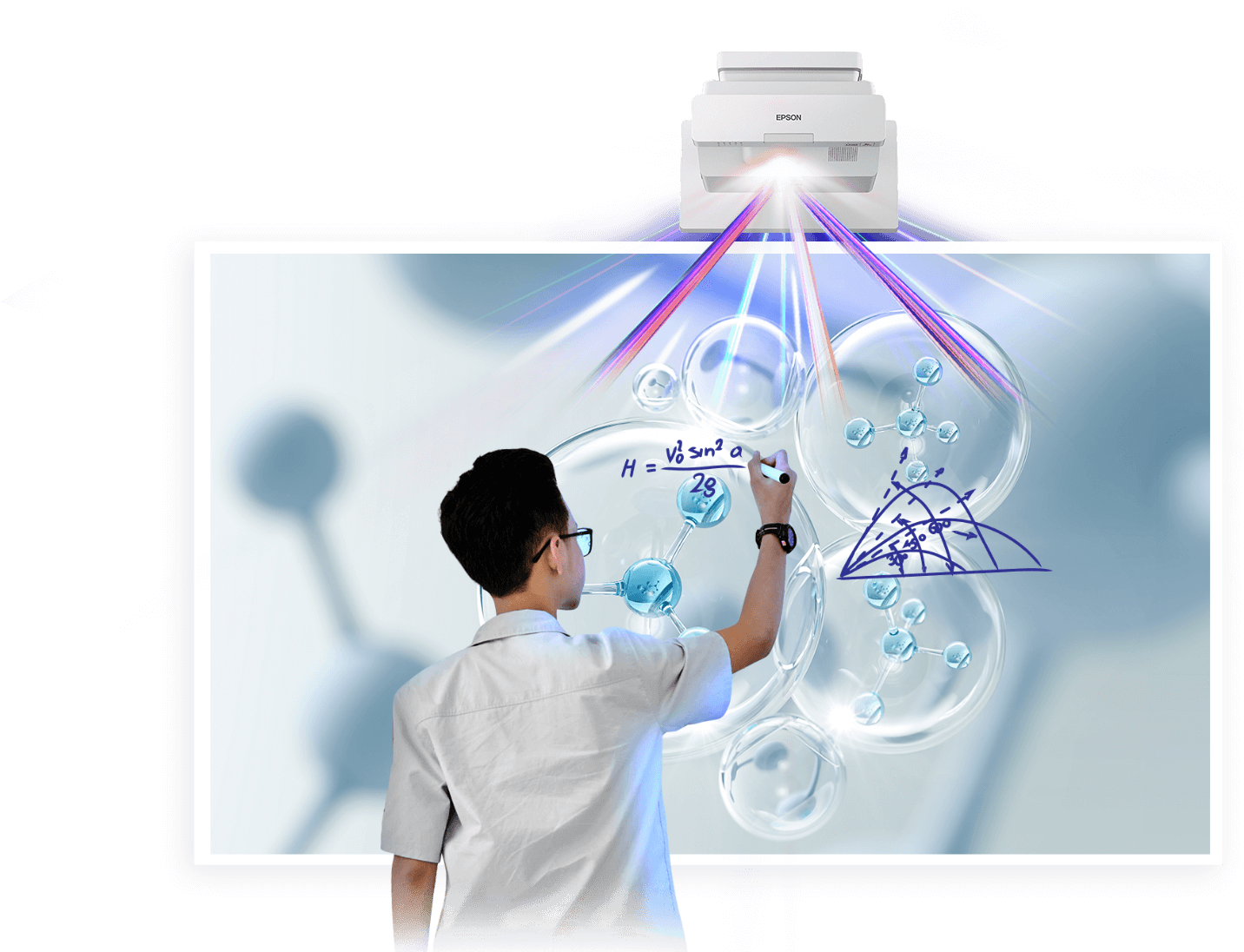 Transform the classroom experience
With a wide range of features to support interactive learning, Epson projectors are designed for the classroom of today and tomorrow. Bigger display with greater clarity allows easier readability and lowers the probability of eye strain and tiredness, helping students focus for longer hours. Flexibility is also top of class, with the ability to wirelessly project from mobile devices and easy set up means projectors can be relocated from room to room without hassle.
EB-FH52

Launch remarkable Full HD viewing experience

The Full HD FH52 projector features bigger, brighter and clearer images for equal viewing experience for your students. It also comes with built-in Miracast for wireless screen mirroring for a cable-free learning experience.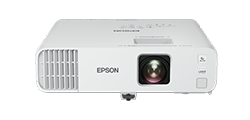 EB-L200F

Go big on display, bigger on viewability

Project vivid, colourful and impactful images up to 500" with EB-L200F laser projector. This 4,500lm Full HD1 projector delivers bright, easy-to-read images from nearly anywhere in the room, and it offers a split screen function2 to create an even more immersive and engaging experience.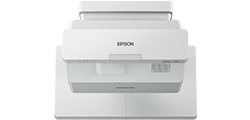 EB-735Fi

Collaborative learning and advanced whiteboarding

Saving whiteboard files is now more convenient and hassle-free with the Advanced Whiteboard Function of EB-735Fi. Whiteboard images can be exported in a variety of formats including PNG, JPEG, PDF, and editable EWF2, directly into a USB storage, a PC via USB-B cable or via the network.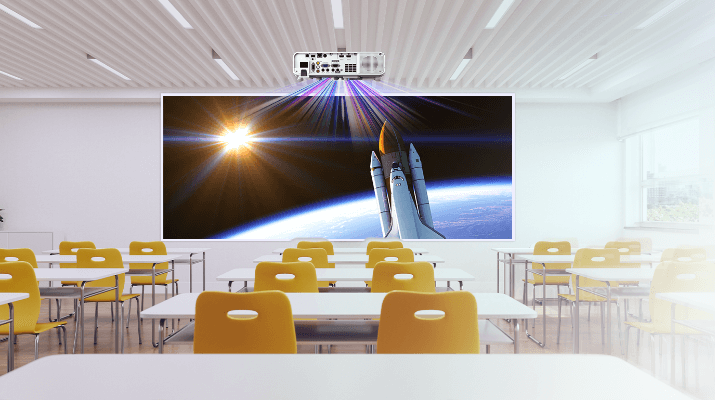 Make lectures more
inspiring
Epson projectors are engineered to shine, even in well-lit environments, so you can always deliver high-impact presentations and enrich the learning experiences. With the gesture-control function3 to intuitively navigate between slides, presenters don't need peripheral devices, leaving them free to focus on their audience. Add in split screen3 capabilities, rapid start up and edge blending3, you have all you need to nurture outstanding students.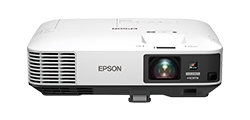 EB-2265U

A simple gesture for more intuitive presentation

Epson's EB-2265U projector is engineered to shine even in well-lit environments to enrich your presentation. Your brilliant Full HD presentations are made even better and more convenient with the new gesture-control function that allows you to navigate between your slides without the use of a peripheral device.
EB-L520U

Launch presentations powered by 5,200 Lumens and Optical Zoom

The compact, affordable EB-L520U laser projector delivers powerful performance for education and business applications. It is virtually maintenance-free with no lamp change, plus, it features an optical zoom of up to 1.6x bigger, better presentations.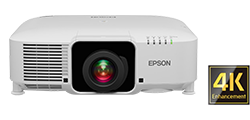 EB-PU1007W

Premium and compact large venue laser projector

A sleek powerful projector powered by 7000 lumens of equal colour and white brightness and is designed to be virtually maintenance-free. Its beyond Full HD WUXGA resolution and 4K Enhancement Technology4 (1920 x 1200 x 2), offers stunning, crystal-clear, true to life images with exceptional image detail and clarity.

Full flexibility and
functionality for auditoriums
For the biggest spaces, Epson projectors can ensure maximum impact with high brightness and high definition projection that ensures impact and clarity. The wide lens shift in our projectors allow for versatility in screen placement and image projections, whilst network connectivity and web/smart device control put you in charge of the whole projection experience.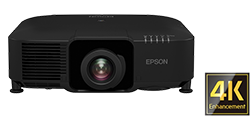 EB-PU2010B

Shine bright with enhanced 4K projections for large venues

This compact and versatile 10,000lm high brightness projector with optional interchangable lens including a zero-offset ultra-short throw lens allow flexibility in a wide variety of environments.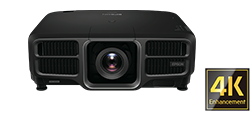 EB-L1755U

Go the distance with longer lasting laser projections

The 15,000lm EB-L1755UNL projector is designed to deliver longer lasting laser performance, from any position and on most surfaces, up to 20,000 hours maintenance-free.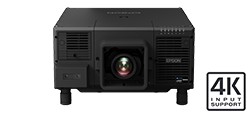 EB-L20000U

Big on Brightness and Flexibility

Make an impact with your presentations powered by the EB-L20000UNL high brightness laser projectors. Enjoy ease of mobility and installation flexibility—360° rotation, adjustable tilt and large variety of lenses to suit any venue or application.
A whole new
experience
Epson's LightScene range of digital signage projectors captivate audiences by simultaneously illuminating and projecting on virtually any surface or material. Projections can take on any shape, easily adapting to various space dimensions, and opening up endless creative possibilities when it comes to showcasing your message. Students can interact with truly immersive projections and get a whole new perspective on learning.

Talk to us

For more information, please complete the form below.
Disclaimers:
1 Pixel shifting technology achieves Full HD resolution on screen.
2 Split Screen feature requires remote control. Refer to user manual for input combinations.
3 For selected models only.
4 4K Enhancement Technology shifts each pixel to surpass Full HD resolution on screen.