This article explains how to install your Epson printer using the Apple Software Update tool:
1. Click the Apple menu and select System Preferences.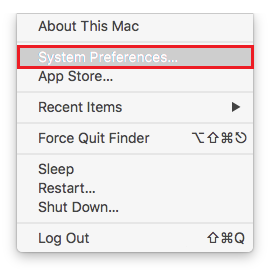 2. Click Printers & Scanners.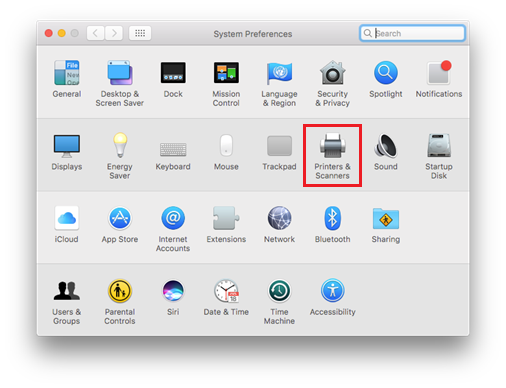 3. Printers & Scanners will appear blank if you have no other printers installed. Click the + button to start adding a printer.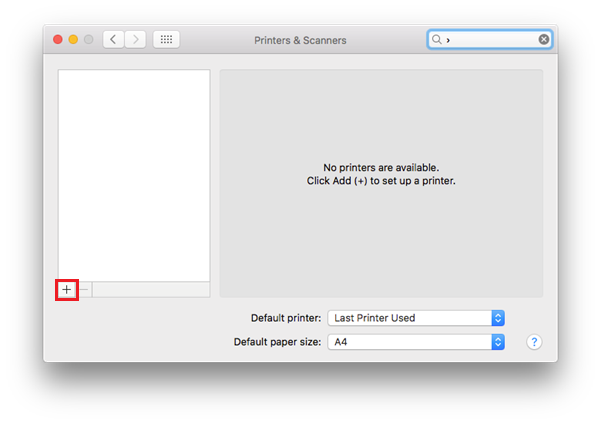 4. Select Add Printer or Scanner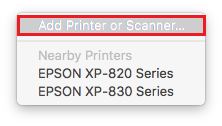 5. Select the printer you would like to install and click on the Use drop down menu to select the printer driver.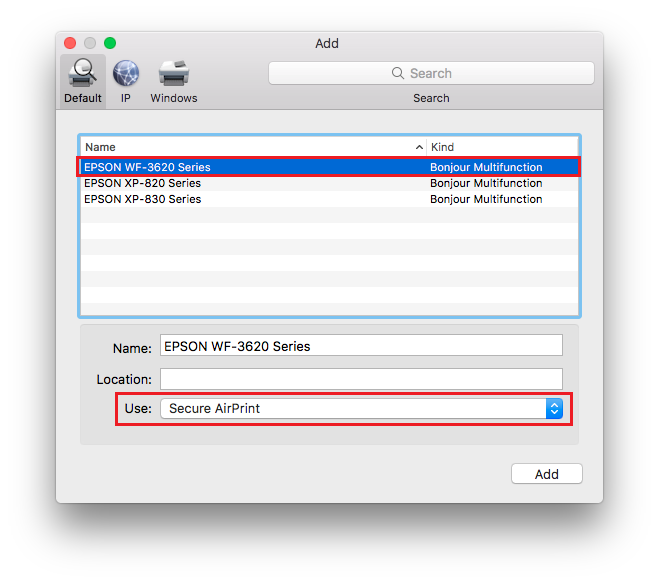 Note: Epson recommend using the correct driver for your product. If the Secure AirPrint driver is selected this may limit the functions of your printer.
6. Select the name of your printer in the Use drop down menu.

7. Click Add to install the printer driver.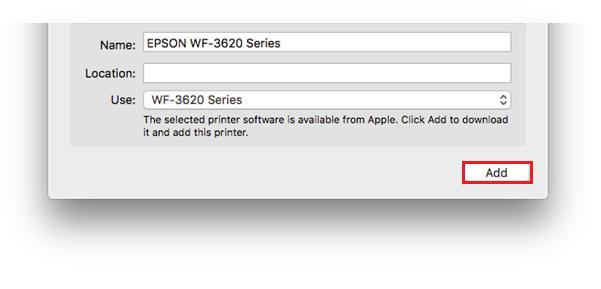 8. The printer driver will be downloaded and installed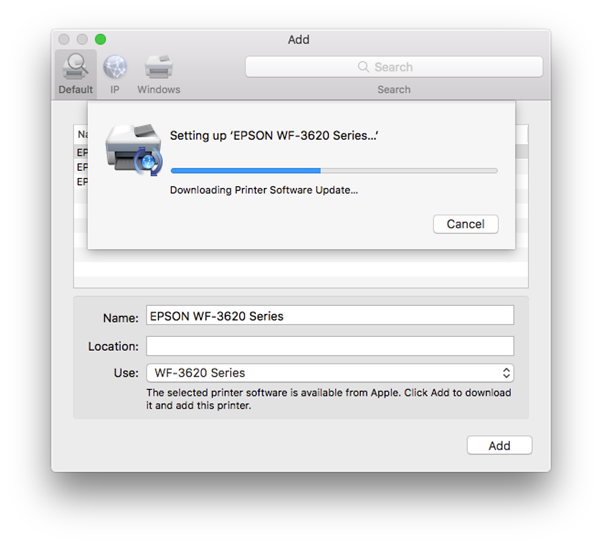 9. When the printer drivers are installed you will see the below screen with the printer installed and ready to use.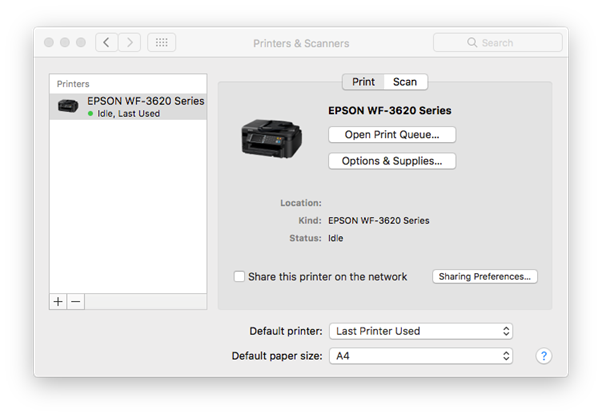 10. A test page can be printed from the driver to ensure the printer is correctly installed, click here for further instructions.